Acara musik musim panas tahunan Sunny Side Up akan kembali lagi tahun ini dan sudah ditetapkan tanggalnya untuk Sunny Side Up 2017. Siapa yang ga tau acara musik ini?


An annual summer music festival Sunny Side Up is back this year and has announced the fix dates for the Sunny Side Up 2017. Who doesn't know this music festival?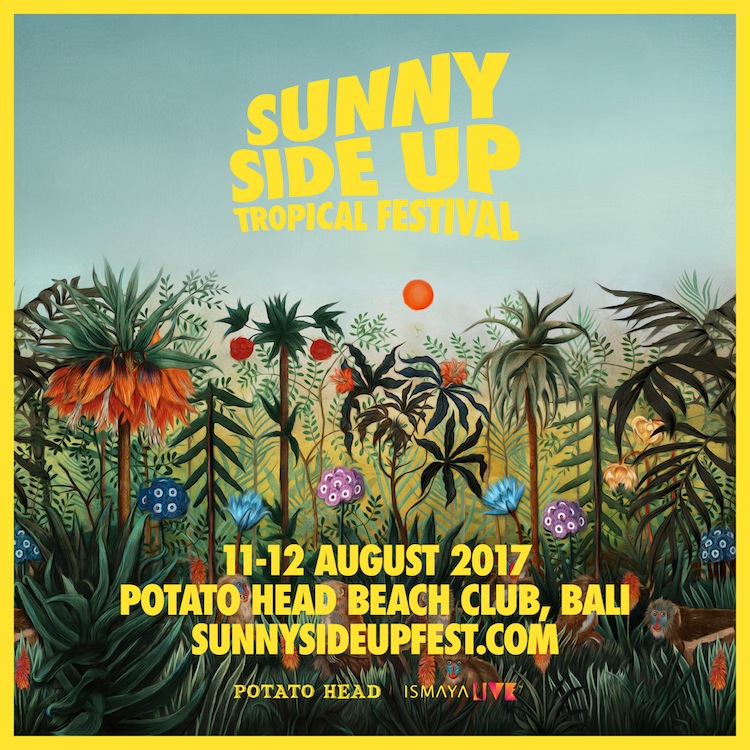 Kalo boleh dibilang, semua orang bakal nunggu-nunggu untuk acara yang satu ini, sekali udah ditetapkan tanggalnya semua orang bakal datang ke Bali cuma buat acara ini (Ada yanag dari Jakarta, Australia, Singpore, bahkan banyak lagi). Acara musik musim panas ini akan diadain tanggal 11-12 Agustus 2017 di venue yang sama setiap Tahunnya, Ptato Head Beach Club. Dengan nuansa eksotik dari Potato Head Beach Club, musik yang asik, panggung yang menakjubkan, di tambah sedikit cocktail yang nikmat, Sunny Side Up ga pernah ngecewain orang yang datang.
Untuk info lebih lanjut mengenai acara ini atau tentang tiket untuk Sunny Side Up 2017 kalian bisa langsung kunjungi website resmi di www.sunnysideupfest.com atau bisa follow @ismayalive biar tetap update.
Tandai kalender kalian dan siap-siap untuk Sunny Side Up 2017!
I can say everyone would be waiting for this event, once the dates has announced all the party people will travelling to Bali (people from Jakarta, Australia, Singapore and more) just to see and be a part of this amazing music festival. This 2 days of non-stop summer music festival will be held on 11-12 August 2017 at one of the famous beach club in Bali, Potato Head Beach Club. With the exotic ambiance of Potato Head Beach Club, the great music, great installation of staging, and great cocktail of course, Sunny Side Up will never dissapoint peolpe who come.
The get more information or about the ticket for
Sunny Side Up 2017, you can check
now on
www.sunnysideupfest.com
. Or, follow
@ismayalive
on instagram to keep update.
So, mark your calender and be ready fo it!